Our Services
Family Medicine
The cornerstone of your healthcare.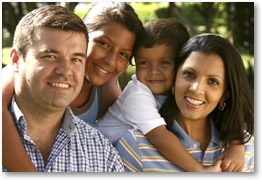 Building a strong foundation for your family's growth is a key role of the family physician. As osteopathic physicians prevention is at the forefront of our care.
Valley Family Practice provides comprehensive health care for all ages. From pediatric and adolescent health, to women's health and gynecology, to men's health and senior aging issues, every aspect of a person's development is our concern.
Services we provide:
Well Exams for all ages, from infants to seniors
Immunizations
Sports Physicals
Nexplanon insertion & removal
Women's Services
– IUD Placement
– Hormone Testing
– Menopausal Management
Asthma Treatments
Diabetes, Hypertension and Heart Disease Management
Other Chronic Conditions
Acute Care Medicine
Fracture Care, Castings
Laceration Repairs
Joint Injections
Minor surgery services
– Circumcisions
– Mole Removal
On-site Lab and X-Ray services
Counseling
Behavioral health improvement
Psychotherapy
---
Minor Surgery
Minor surgical procedures are an important part of family medicine and include a diverse range of procedures.
Common surgical services include:
Circumcisions
Hemorrhoid banding
Mole / Lesion removal
Skin biopsies
---
Casting
Our physicians are experienced in setting all types of bone injuries. Sprains and breaks are conveniently and accurately diagnosed using our state-of-the-art imaging technology available on site.