Sita Taibi, PA-C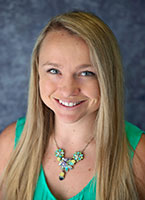 Sita received her Bachelors of Science in Biology at the University of California, San Diego and earned her Masters of Science, Physician Assistant Studies from Loma Linda University, in Los Angeles. Throughout her master's program she continually earned a position on the Dean's list. Furthering the depth of her experience, Sita has worked as a trauma technician at the UCLA Medical Center Emergency Department and as an EMT running calls alongside the Santa Monica firefighters. Sita was awarded the 2011 Community Hero award from the city of Santa Monica for her volunteer medical efforts.
In her private life, Sita enjoys camping and hiking with her husband and two dogs. The couple met while both playing rugby at UCSD.
"I believe in treating the whole person, not just a diagnosis. This is why I wanted to join Valley Family Practice where they share this similar philosophy."
What is a Certified Physician Assistant?
Today's PAs are educated through accredited graduate-level programs averaging 27 months in length. They are trained in medical and behavioral sciences and complete rotations in internal medicine, family medicine, surgery, pediatrics, obstetrics and gynecology, emergency medicine and geriatric medicine.
Certified PAs have passed rigorous national exams that address all issues of patient care from taking a patient history to diagnosing and treating complex medical issues. With a focus on continuous ongoing study, PAs stay current on the latest technology and best practices.