Michael Miller, LCSW, PhD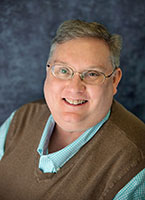 Dr. Miller strives to develop healthy plans of care through listening to his patients, and working closely with their primary care providers to thoughtfully address their concerns.

Dr. Miller has built his career on a philosophy of actively listening to his patients. He offers services in behavioral health and psychotherapy. Dr. Miller is committed to building positive relationships wherein patients feel validated and heard.
Dr. Miller can help with:
Adjustment to chronic illness
Treatment adherence
Weight loss
Sleep hygiene
Chronic pain management
Specific social stressors
Substance use
Family/relationship issues
Divorce
Adolescent issues
School avoidance/behavioral issues
Mood disorders
Stress
Bereavement
Anger
Behavior change
Life review
Dr. Miller received his Bachelor of Science in psychology at the University of Utah in Salt Lake City, Utah in 1996. He completed his masters of social work in 1998 at Case Western Reserve University in Cleveland, Ohio, a university recognized as one of the top ten in the nation for social work. In 2015, Dr. Miller went on to earn a doctorate in clinical social work – with an emphasis on in-depth psychology and psychoanalysis – from the Institute of Clinical Social Work in Chicago, Ill.
Outside of the office, Dr. Miller loves spending time with his spouse and his two sons. He enjoys listening to all kinds of music, the arts, cooking, and traveling with his family – especially to the Redwoods on the Oregon Coast.
Dr. Miller is now accepting patients by referral from their VFP primary care provider.